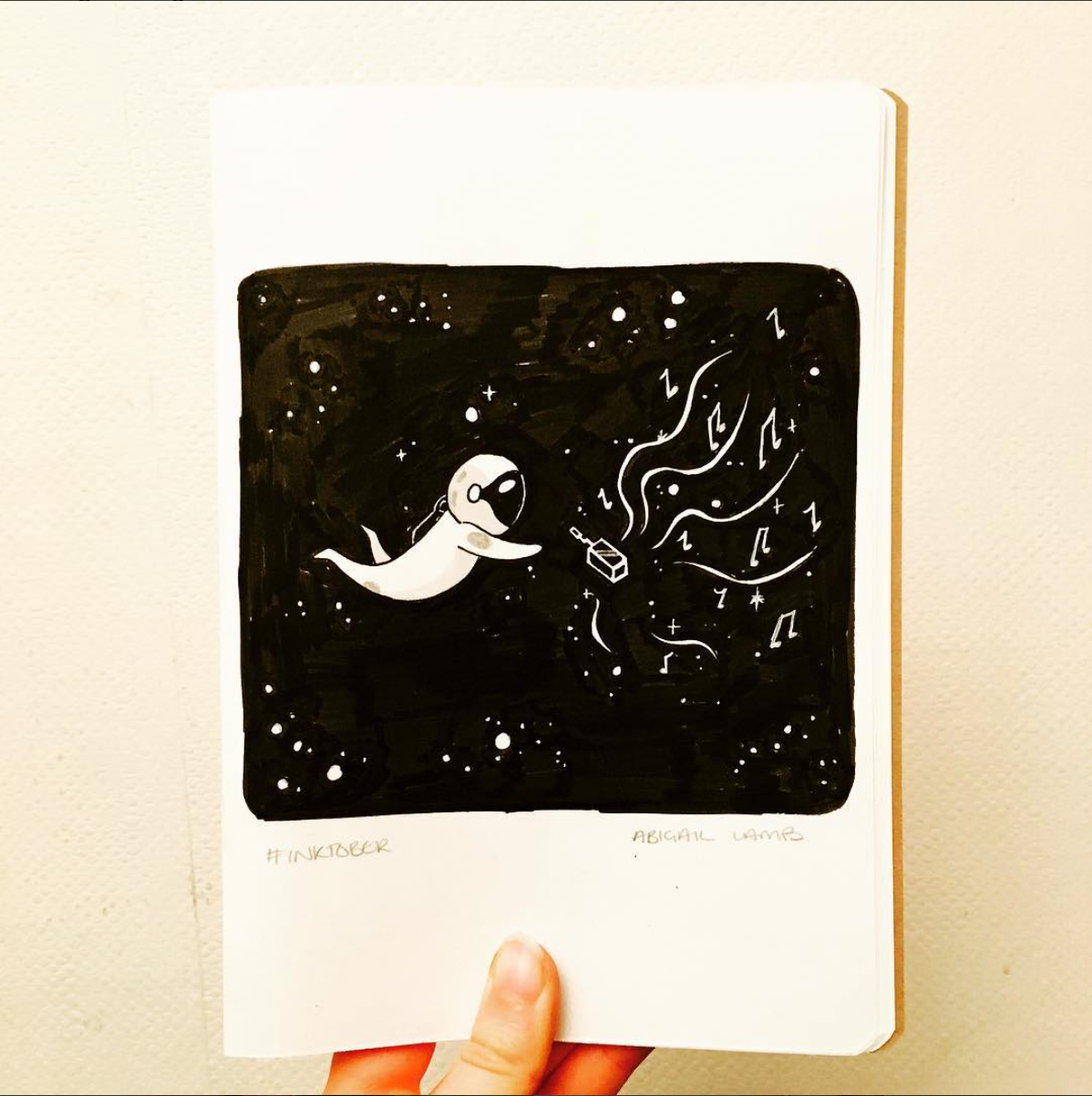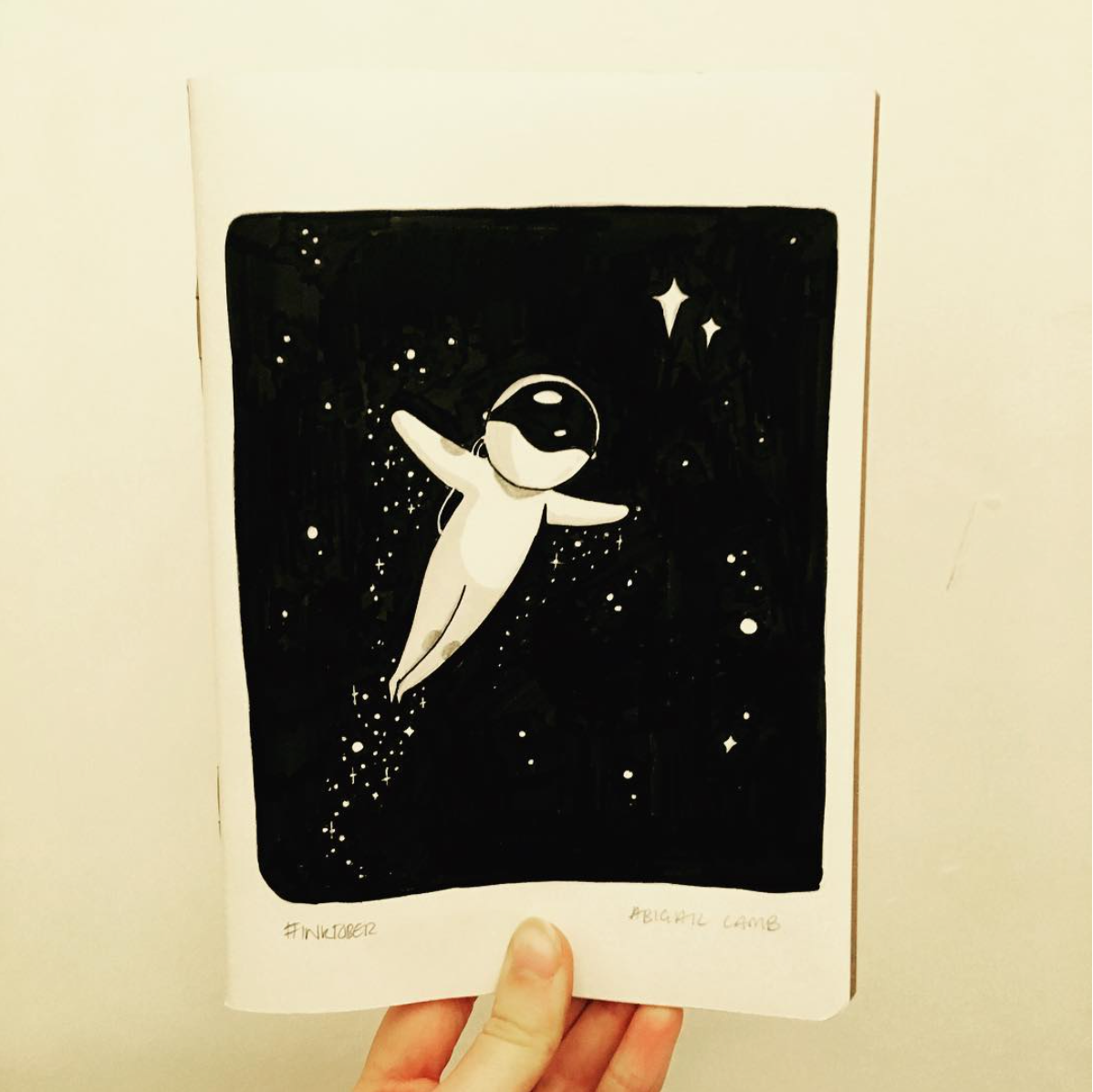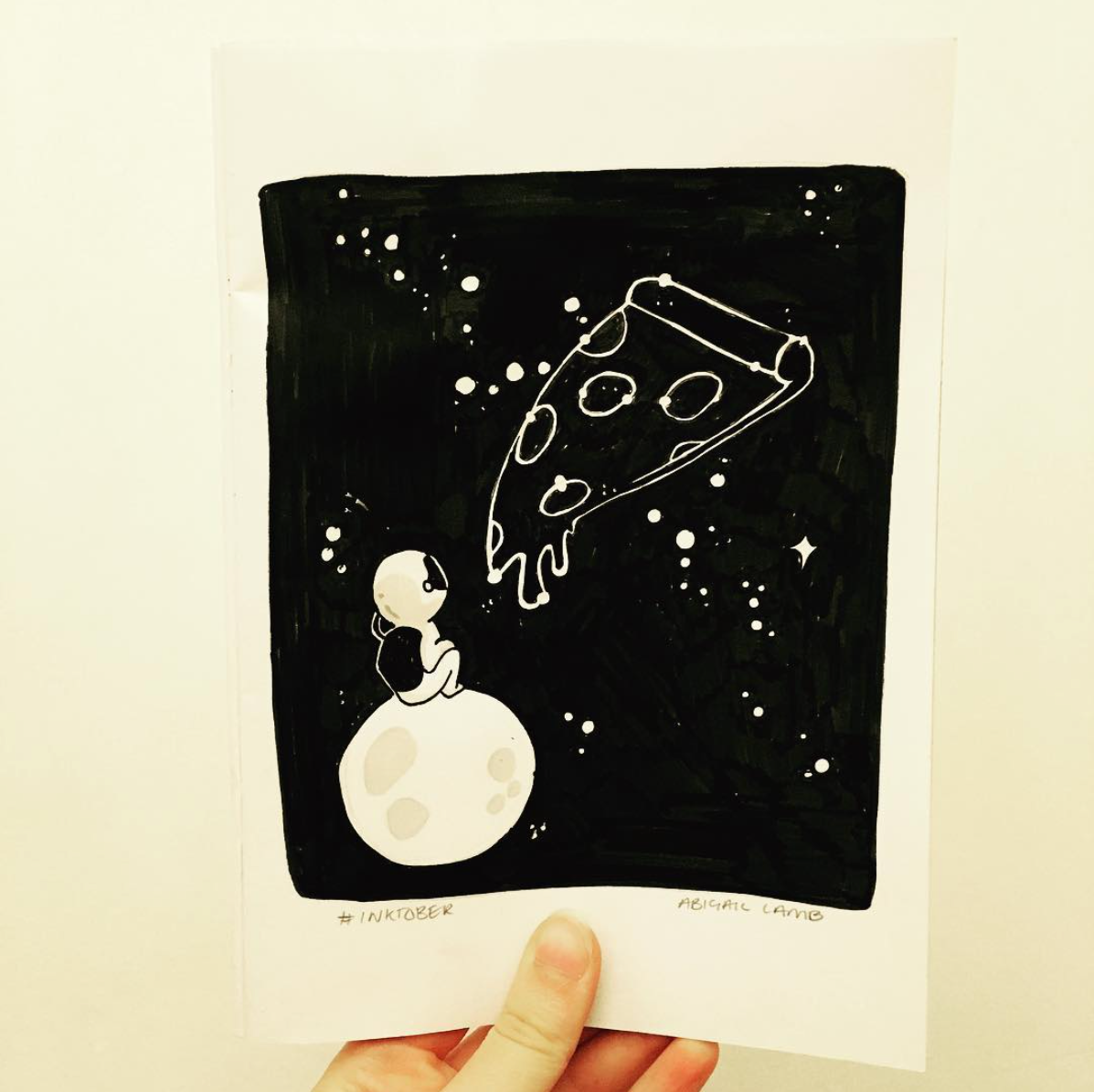 Here I was beginning to pin down the idea for Lute, the main character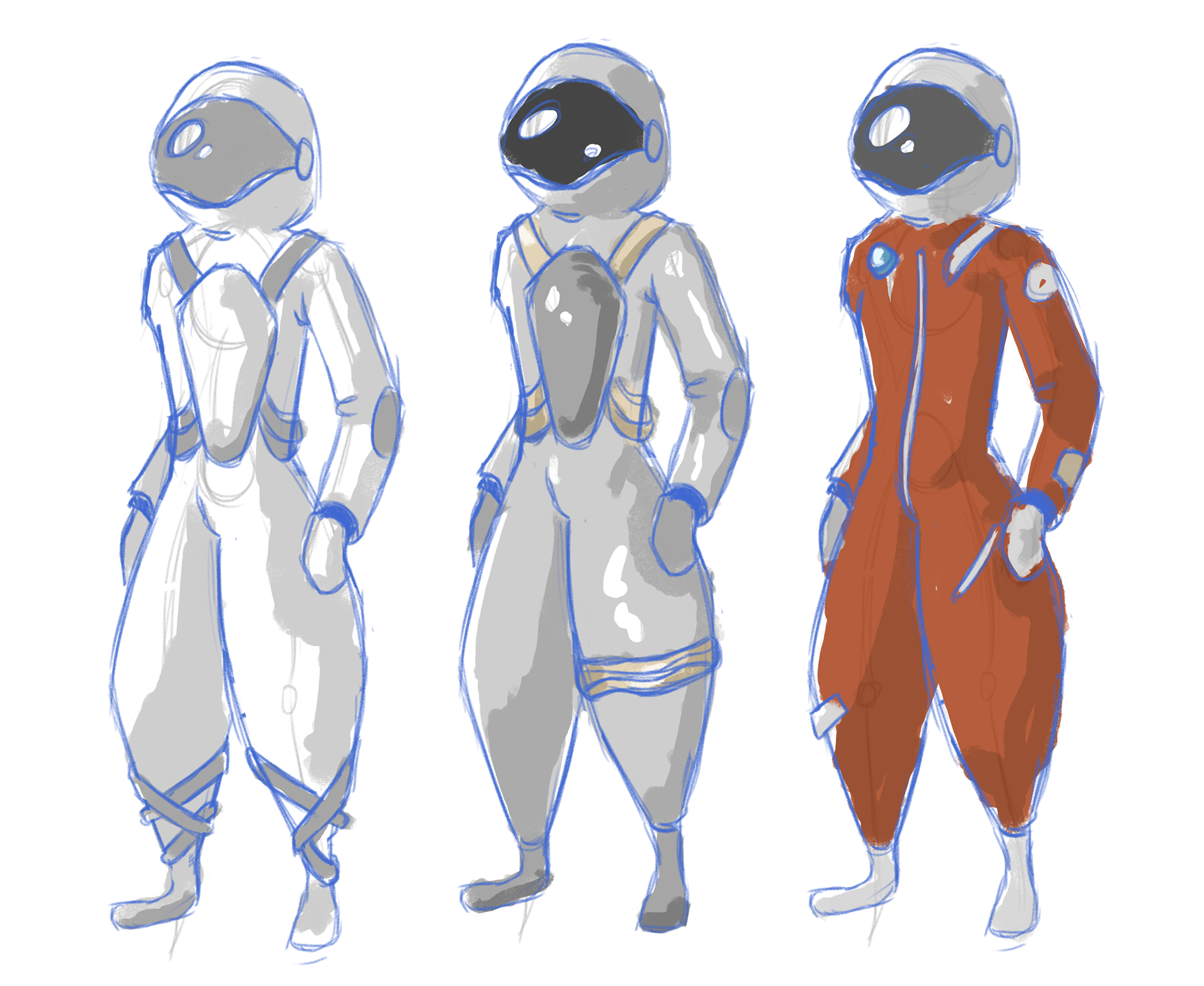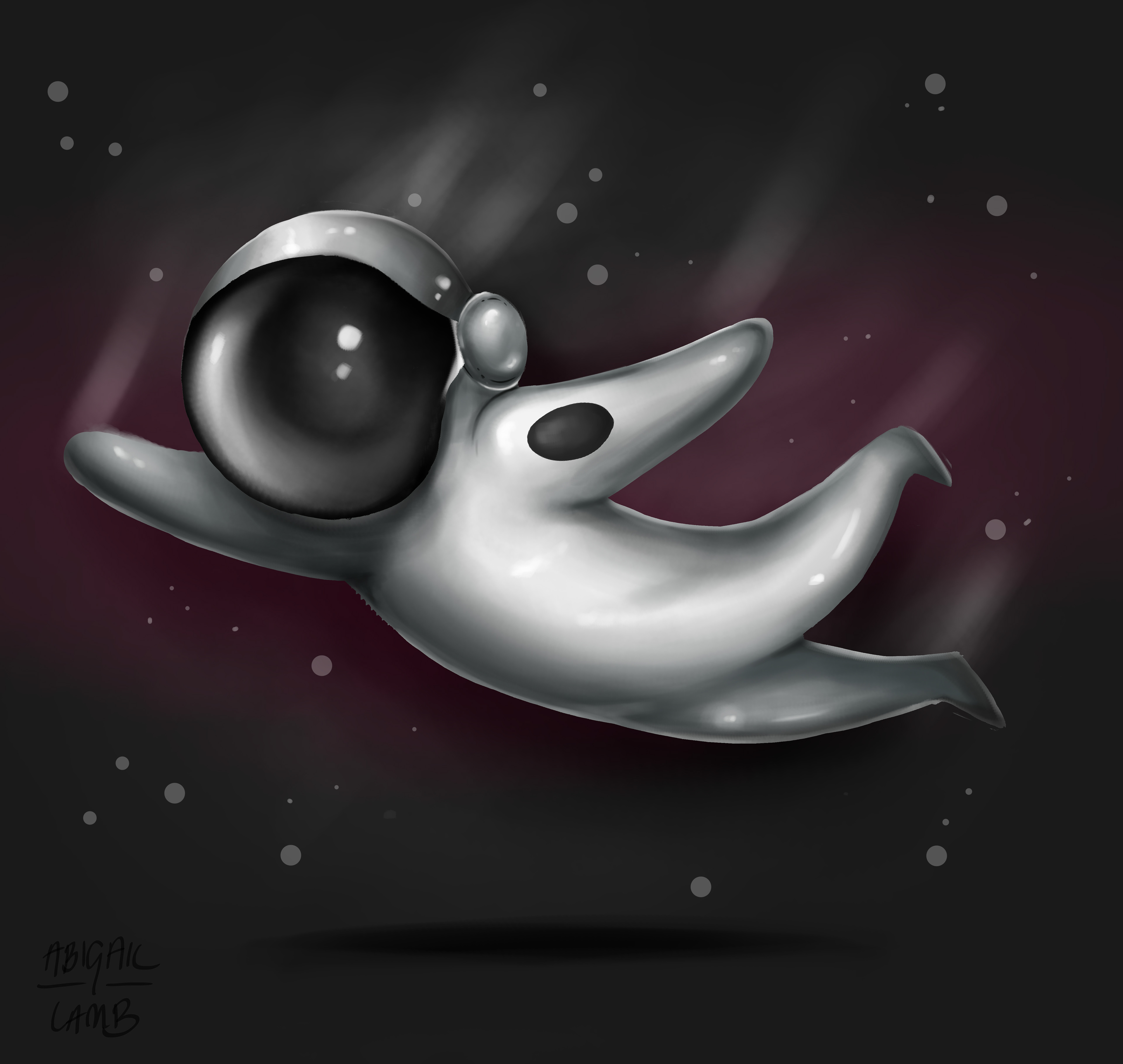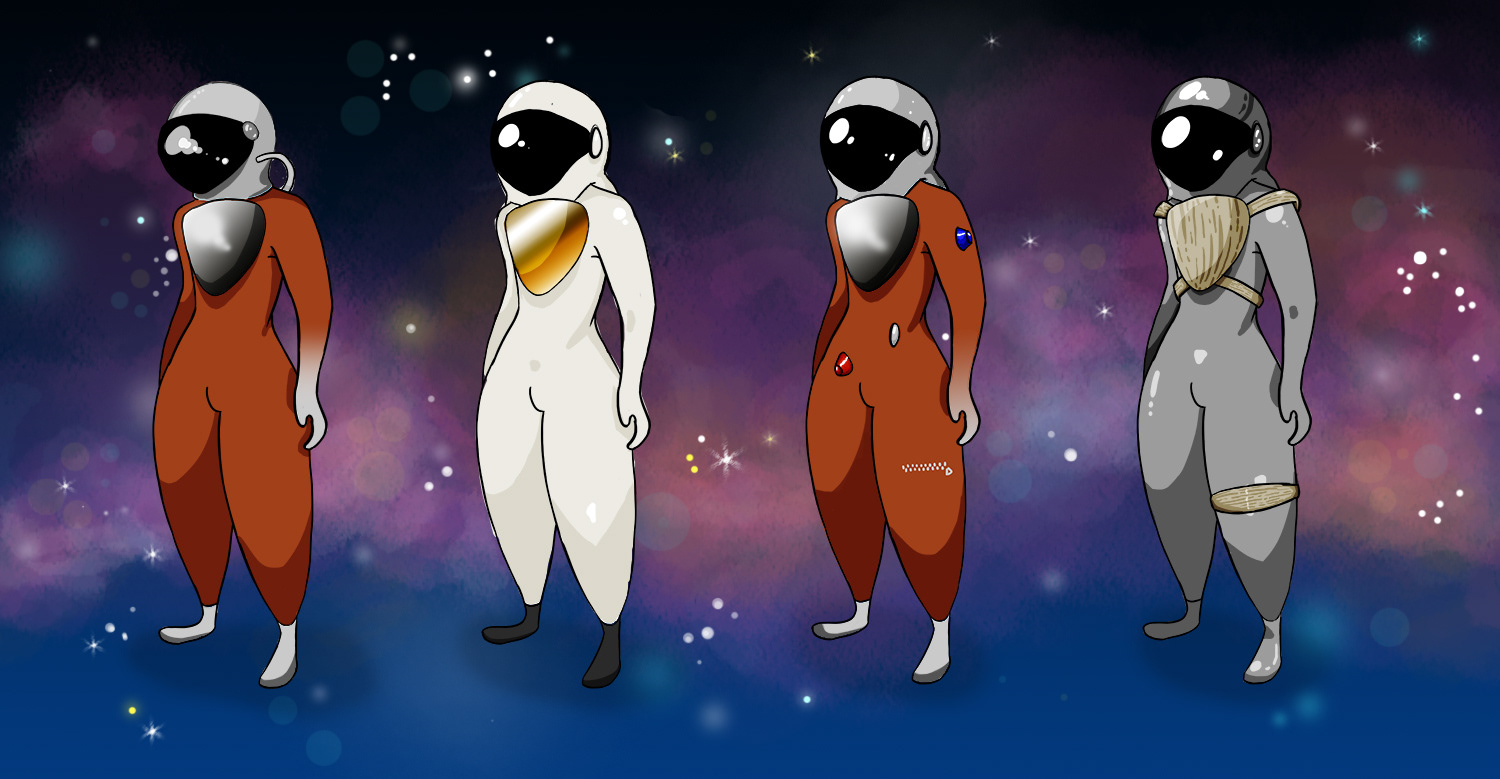 Further Lute development and final Lute character sheet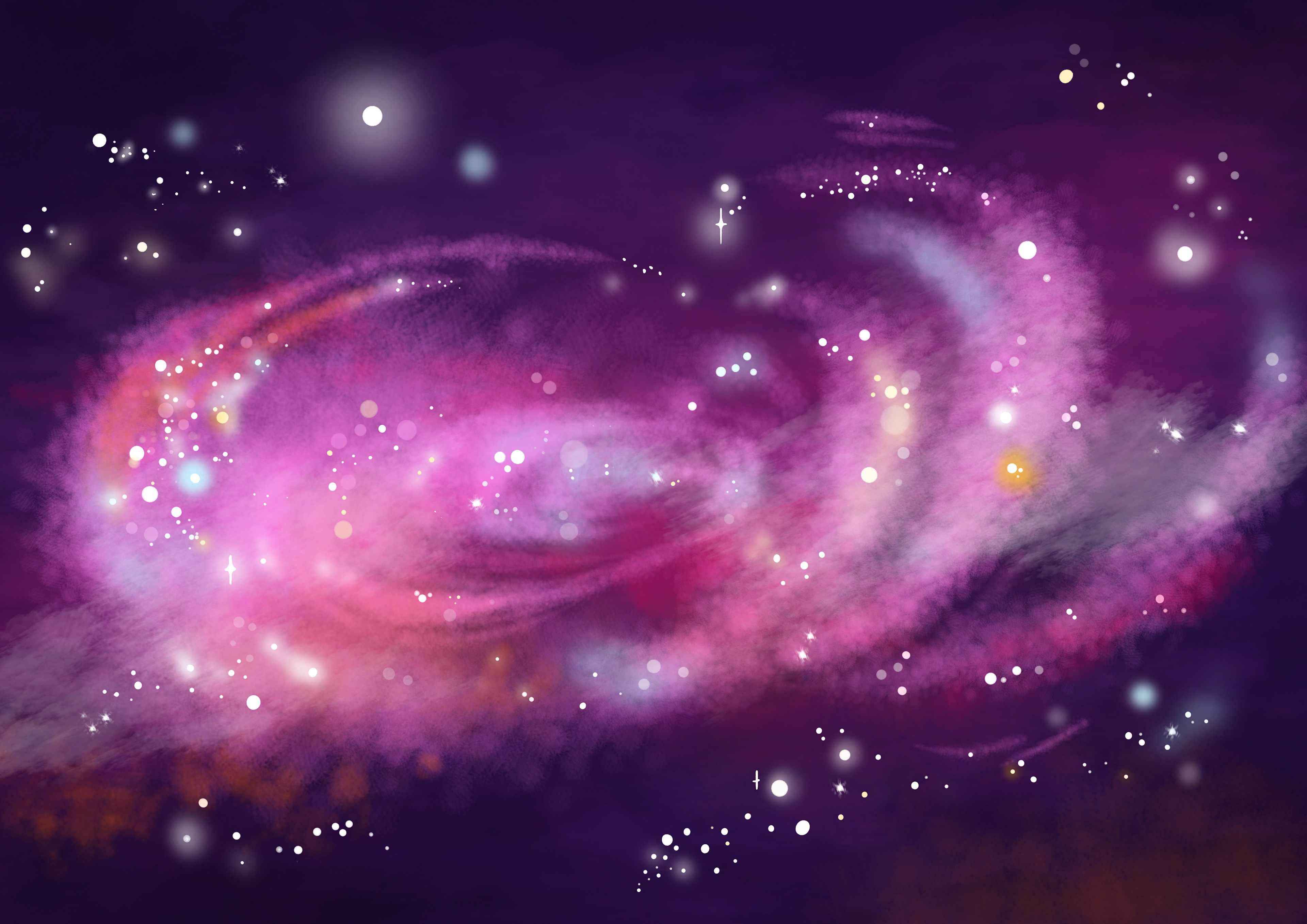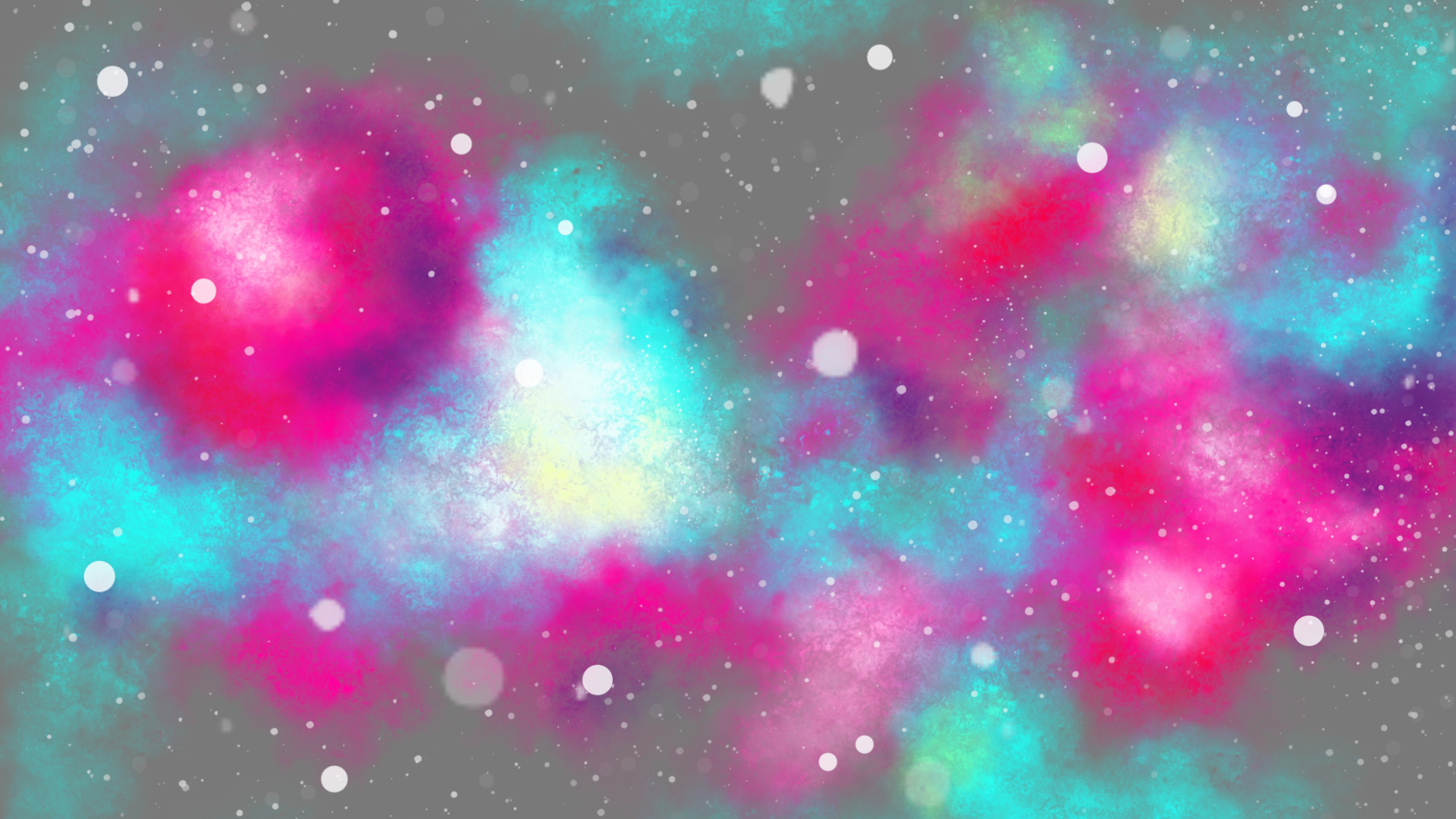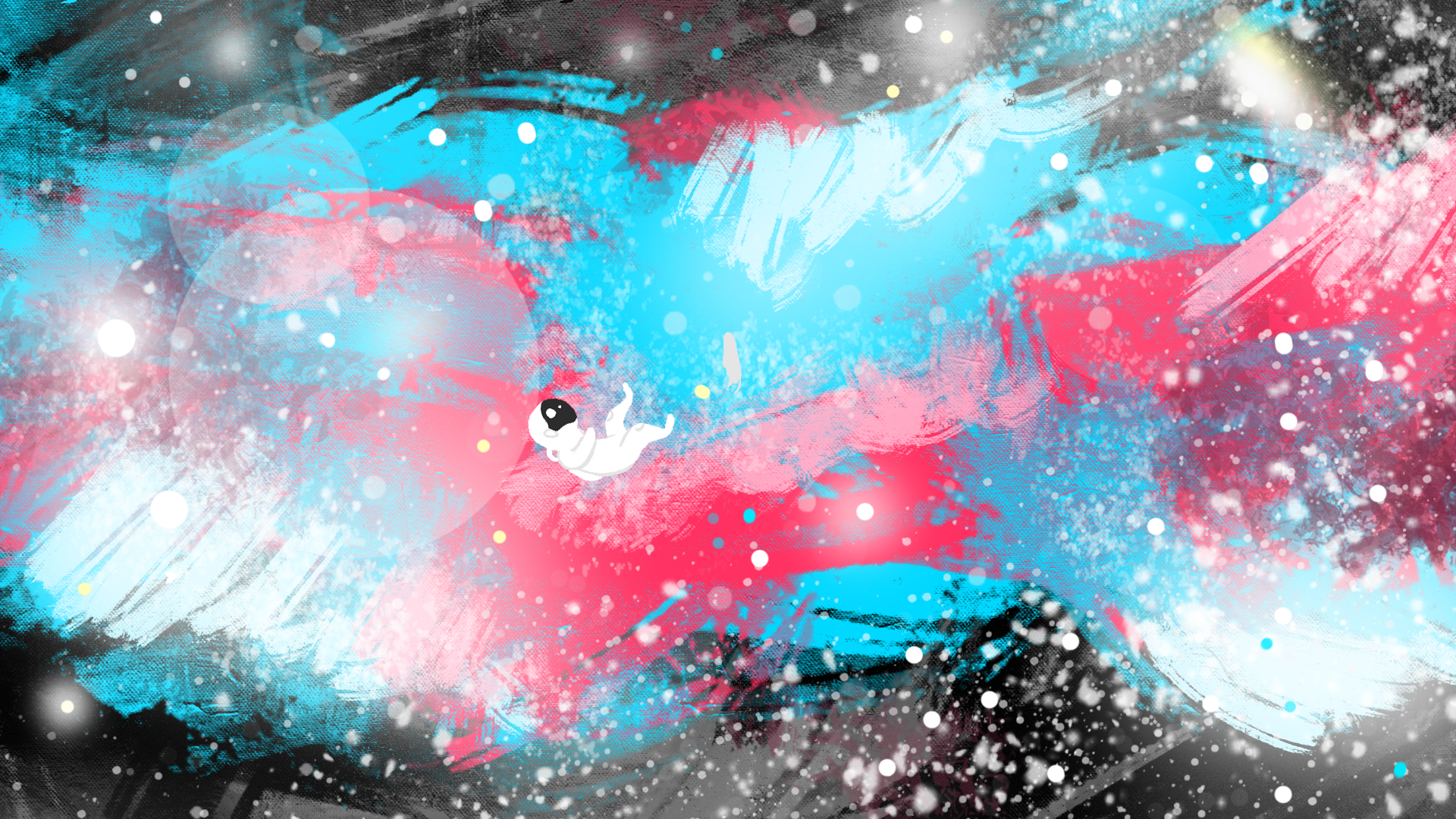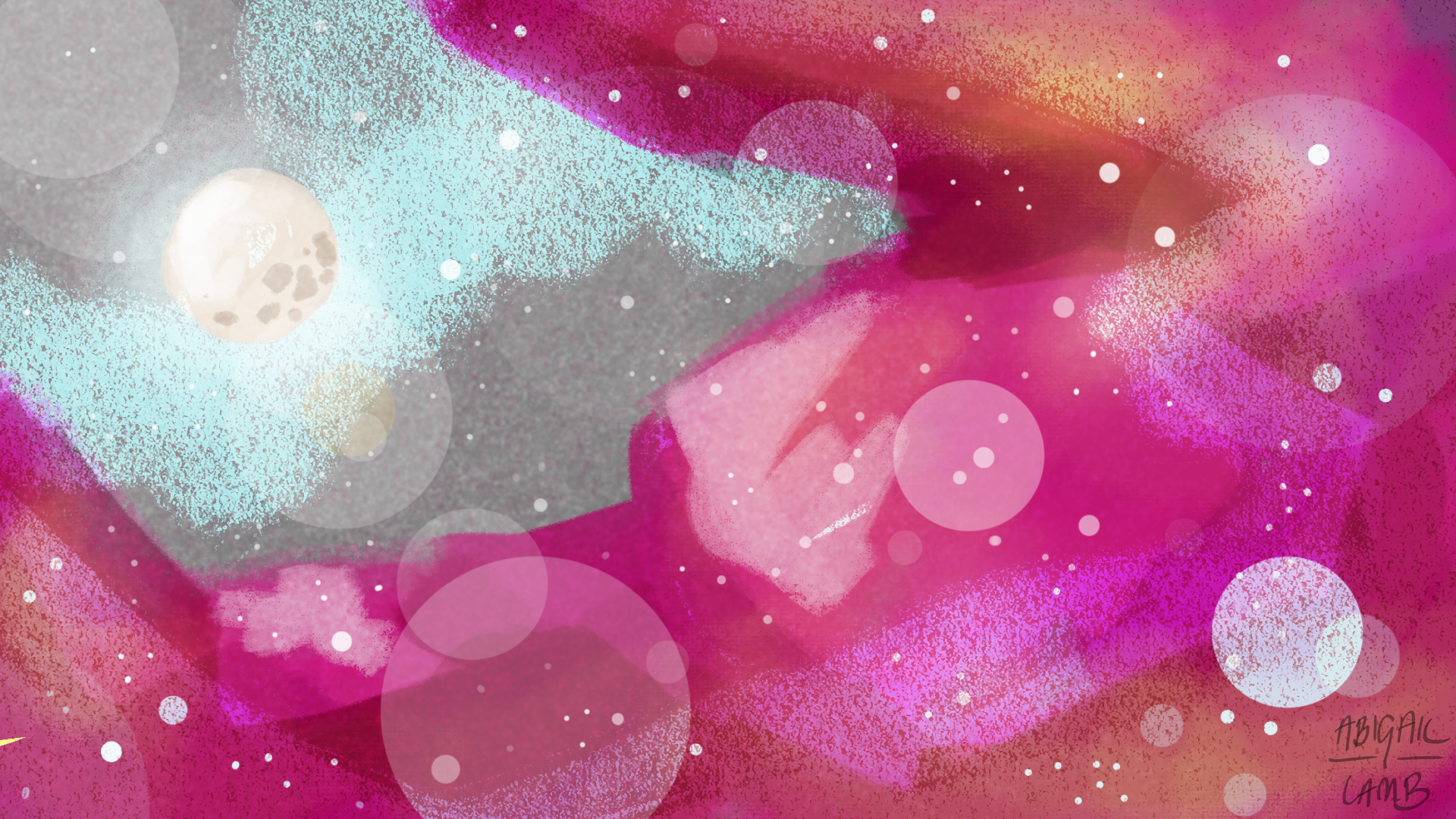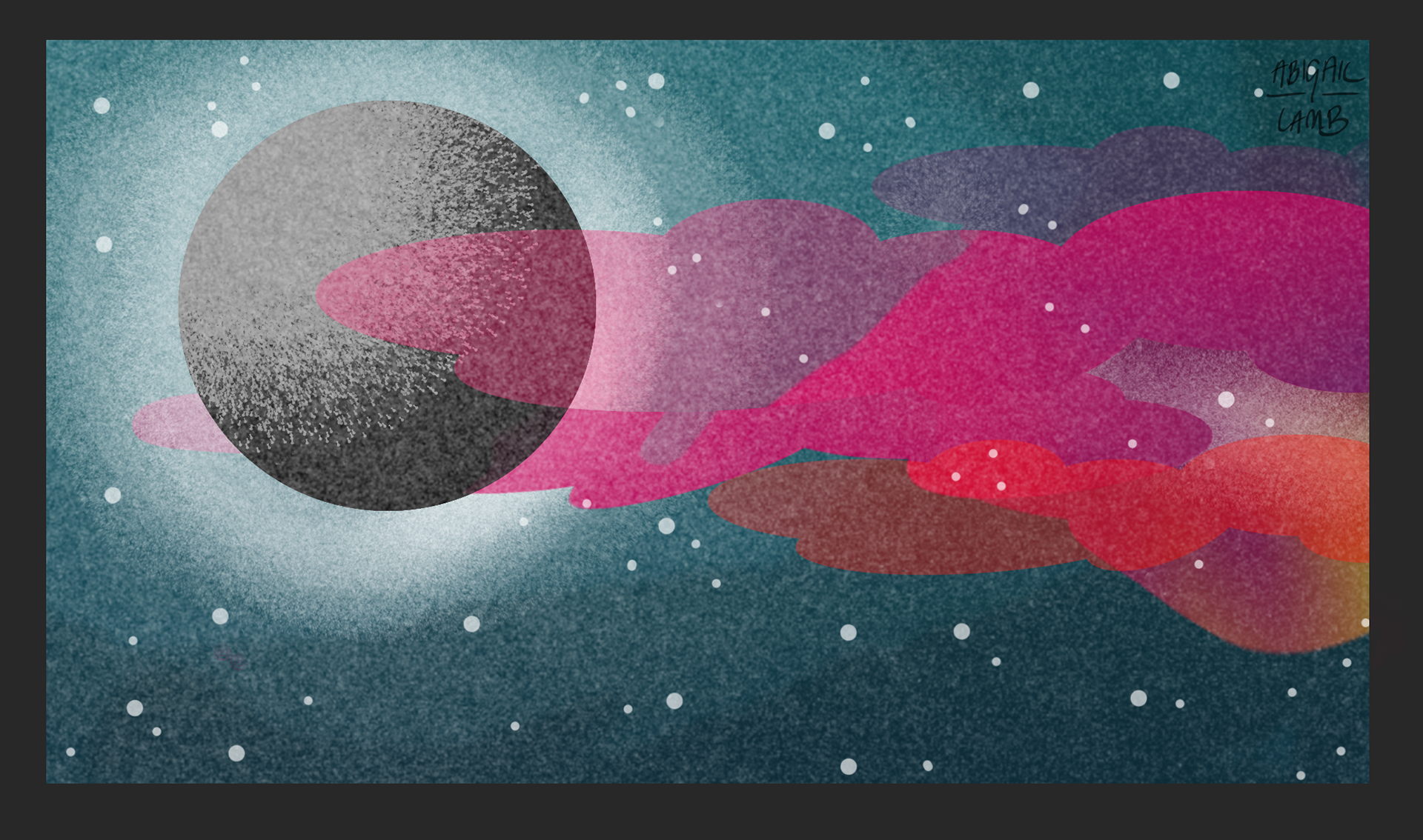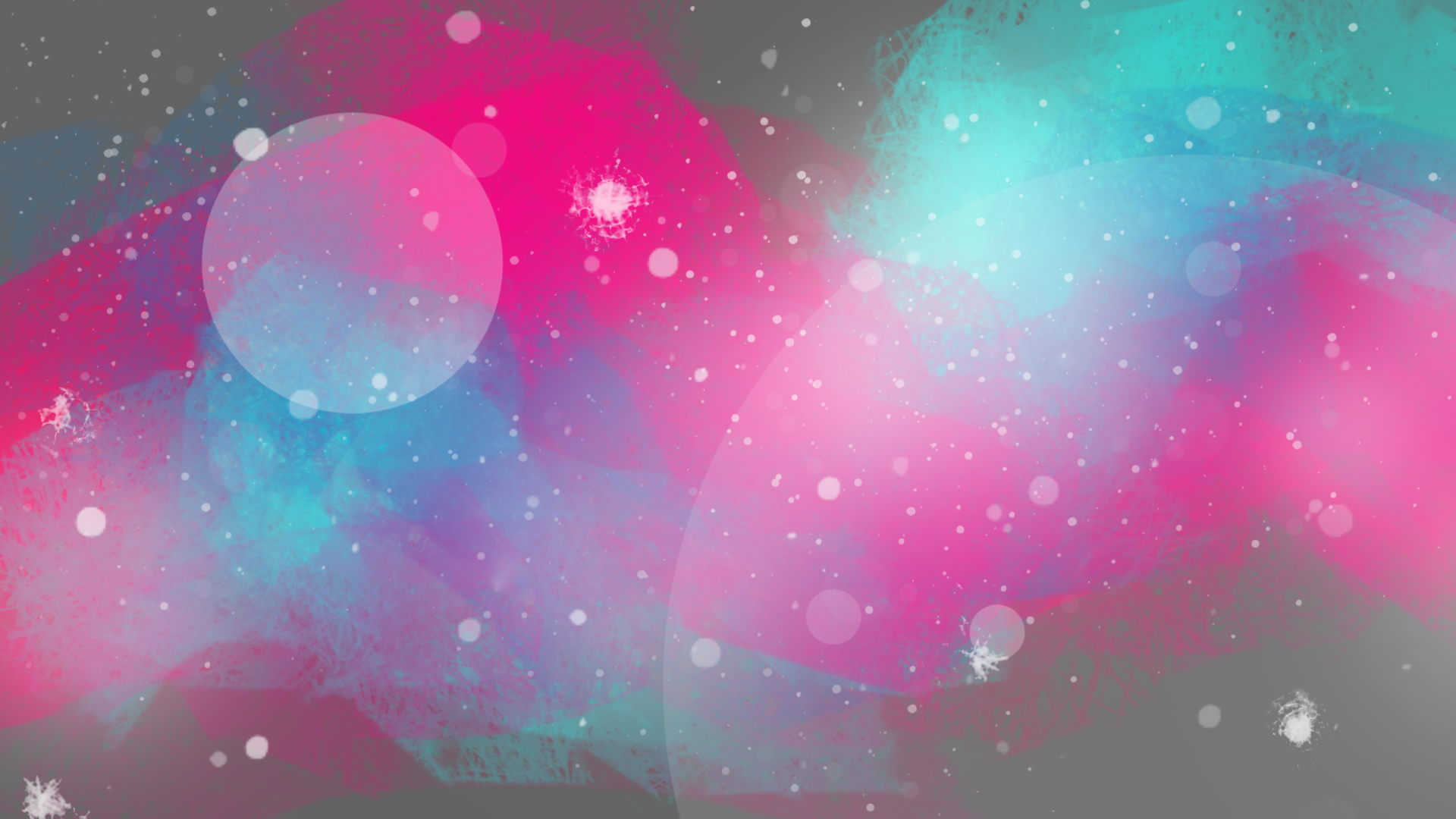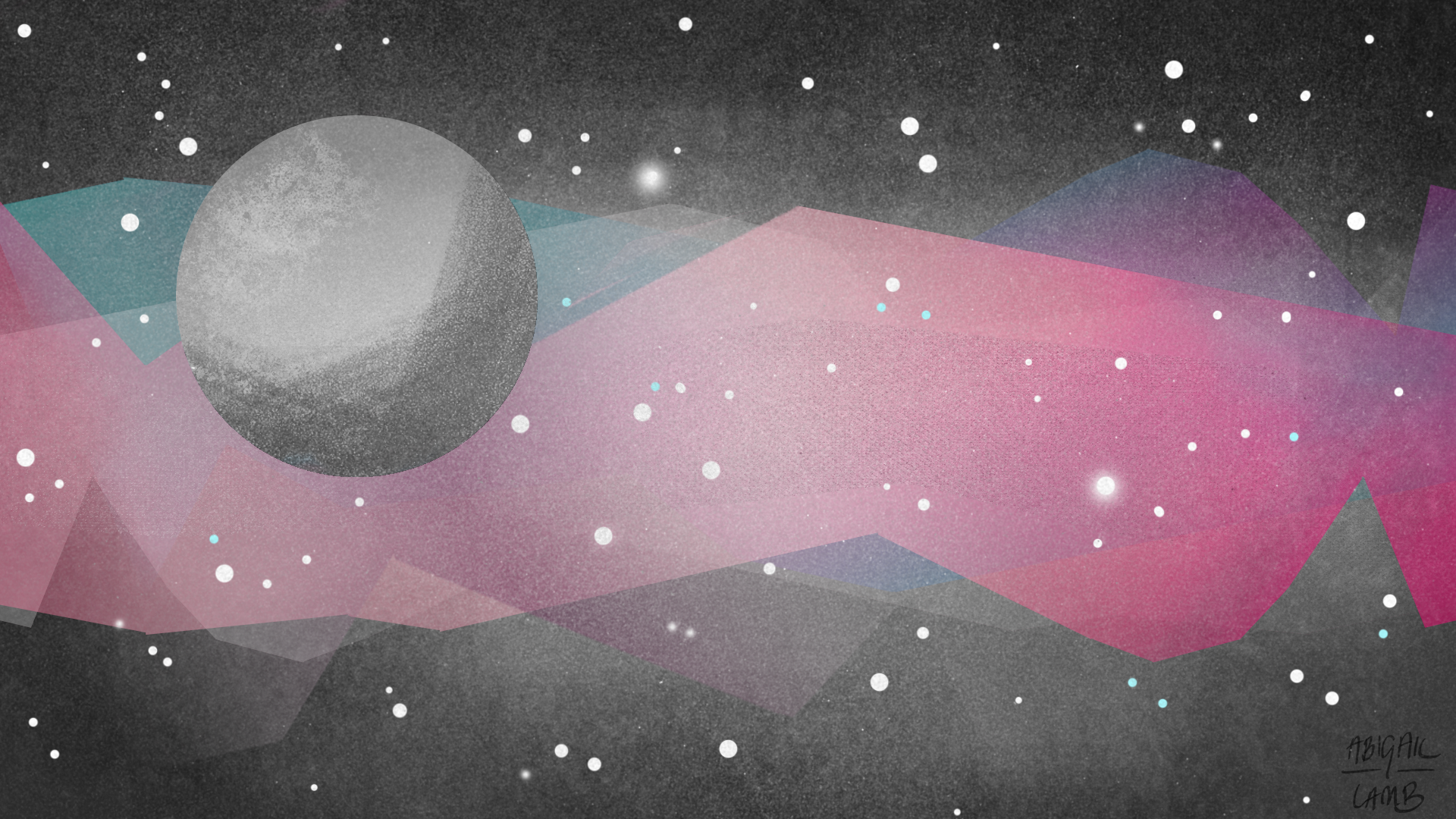 Early concept imagery of the films setting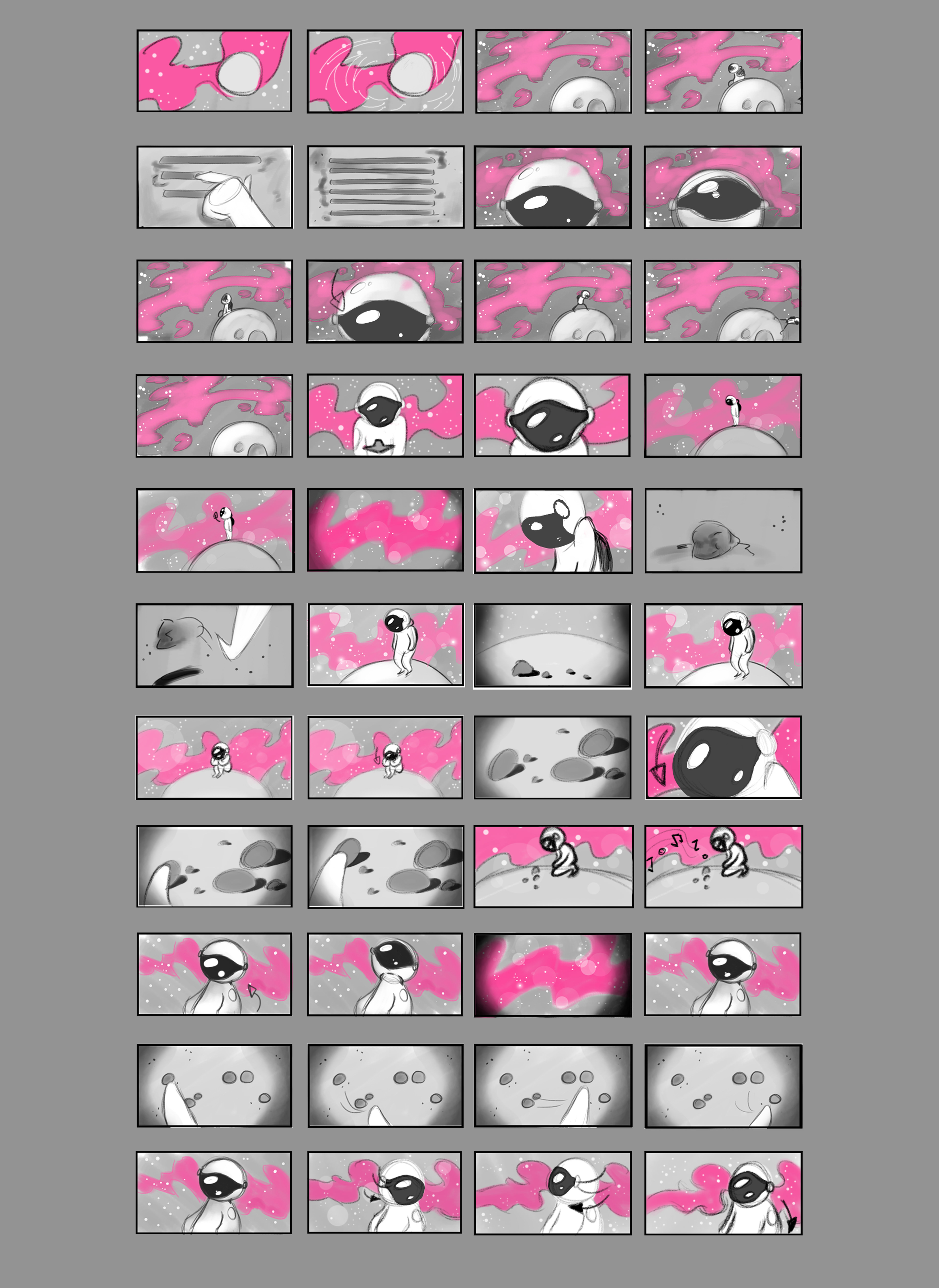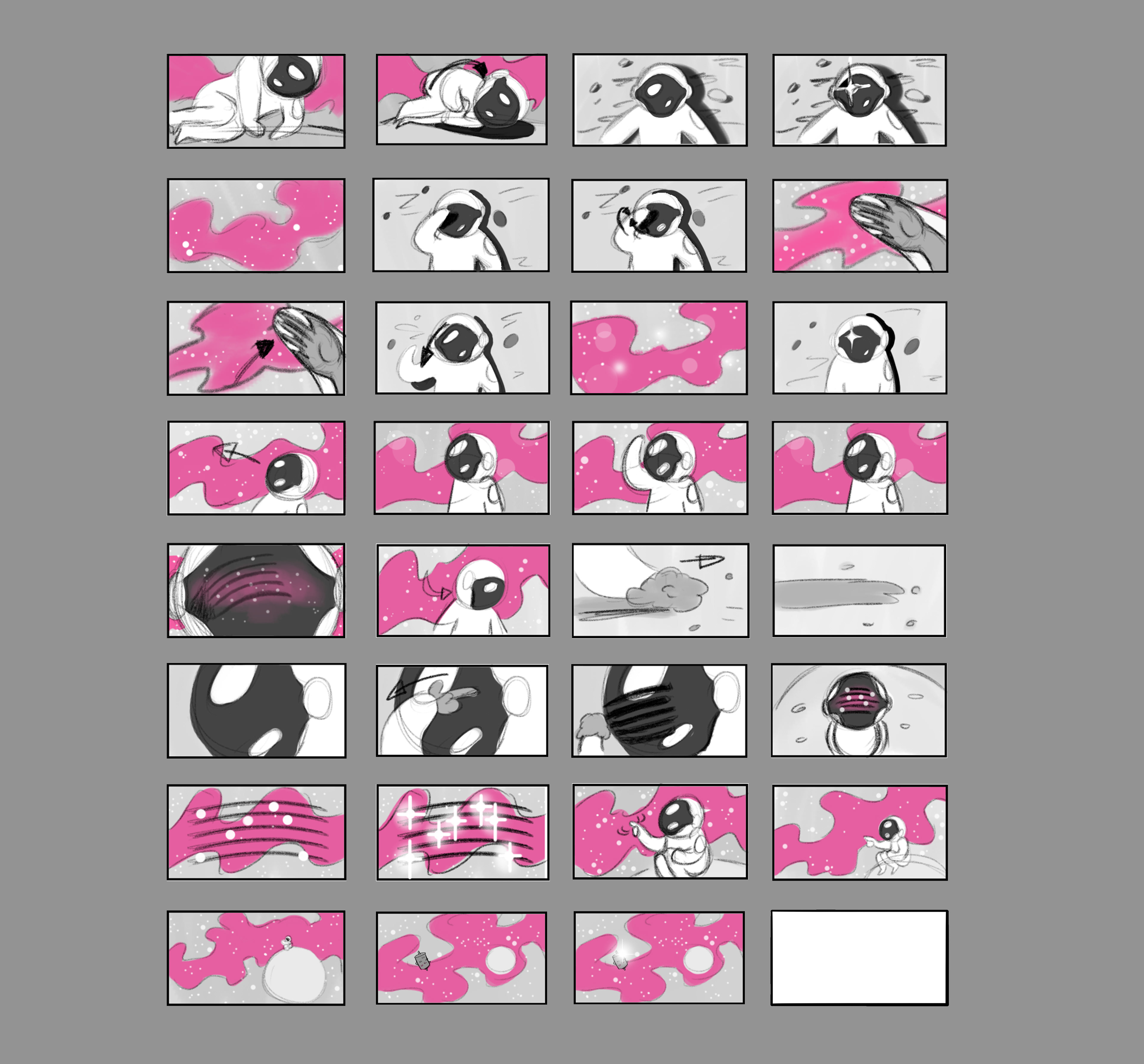 The completed storyboards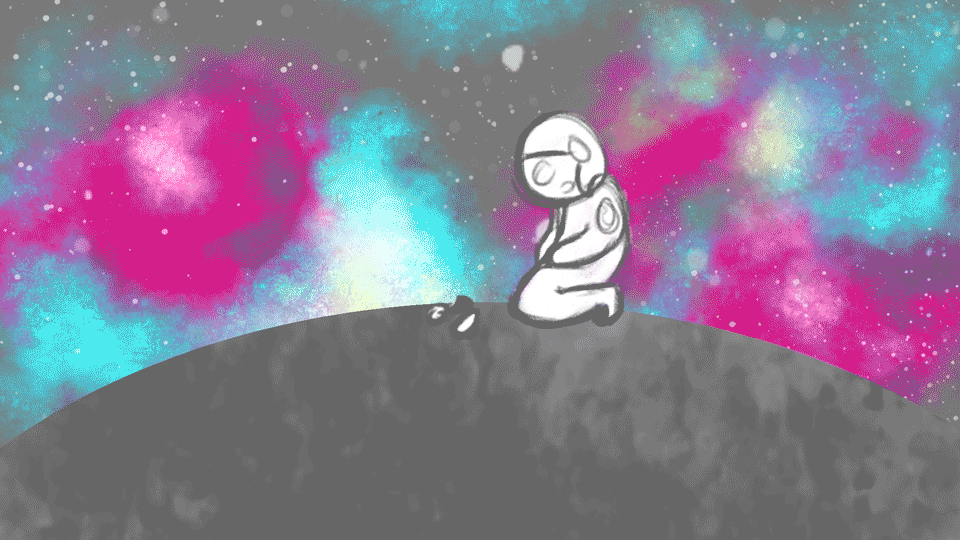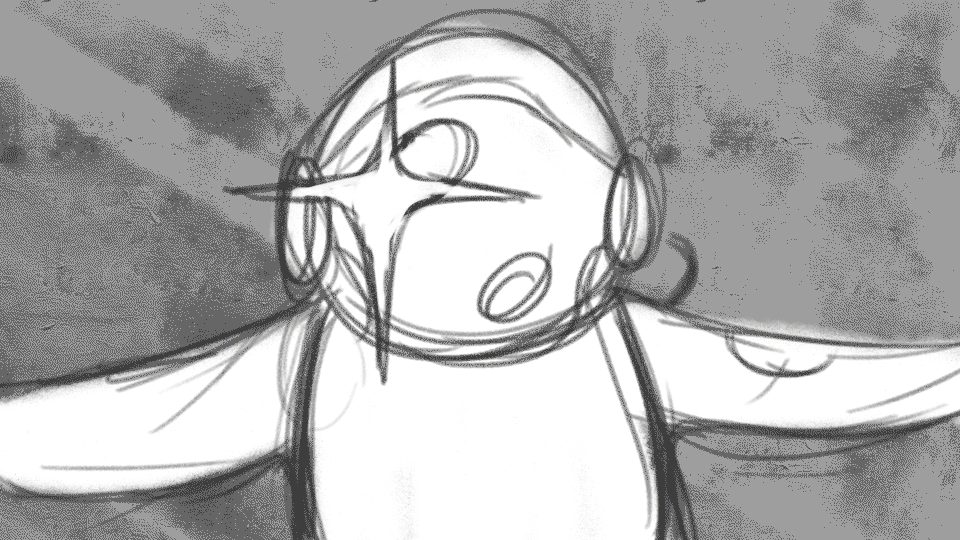 "Dissonance" is my 2017 Edinburgh College of Art degree film. When ECA gave me the chance, in my final year, to work on a solo animated project as my degree piece, I seized it. Like most students on the program. We know as storytellers, this is our moment to make anything we want without restriction, and might possibly be our last chance too. I had been bouncing about a little one line concept of an idea in my head for a couple of months at that point; "What if a musician got stuck in outer-space". The idea of someone stuck somewhere where their passion could literally not exist really interested me. It was this little idea that lead to "Dissonance".
Developing this project was like a dream, I was able to experience every step in a 2D animated pipeline and craft the perfect pipeline for myself. I set the groundwork here for the way I would develop and produce animations for years to come. I undertook the whole development alone. Creating concept art, scripts, storyboards, animatics, roughs, clean ups and final colour animation alone. A completely invaluable experience to a young animator and an experience I'm very glad I had. 
I did have some help though from my fantastic crew, whose credits are at the bottom.
"Space is a vast and empty expanse, yet its absence of sound is seldom thought about. For one space-goer this absence deprives them of a memory they're beginning to forget.
Dissonance is a thoughtful short film about holding onto the things that make people strong when they find themselves in tough times"
In May 2018 Dissonance won the monthly animation award at Changing Face International Film Festival. This put it in the running for the yearly awards in November 2018. Dissonance was nominated for best animation, best sound design and best composition. I am pleased to report we won best composition. 



Date


May 2017
Client


Edinburgh College of Art
Role


Director, art director, animator, storyboard artist, editor & compositor
Crew:
Matthew Errington - Composer
Matthew O'Carroll -  Sound Designer
Gary Wilson & Lucian Stern - Colour Assistants
Software:


Adobe Photoshop
Adobe After Effects

Adobe Premier Pro