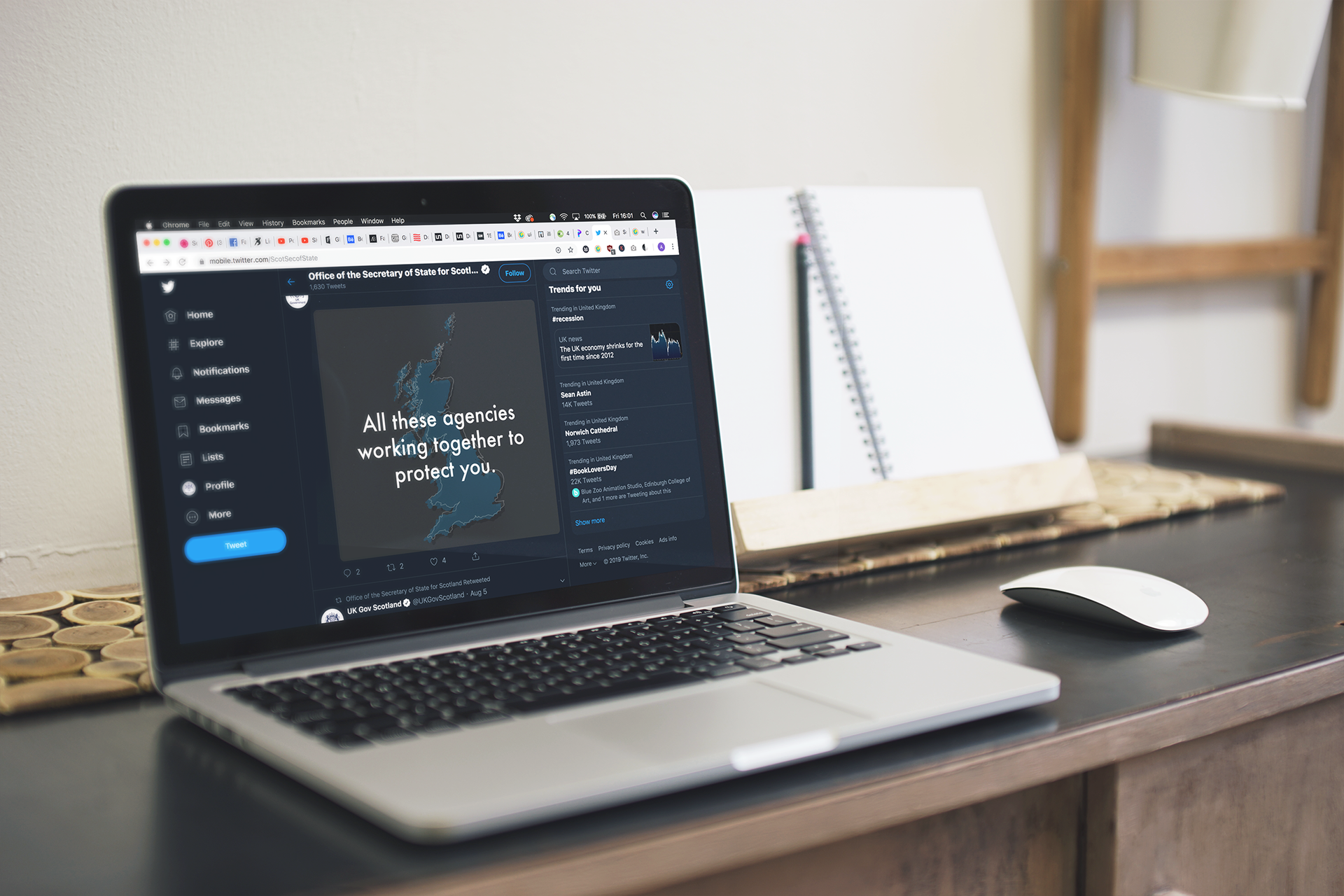 This piece was commissioned by the Office of the Secretary of State for Scotland (Scotland Office) for a social media campaign. The concept was to convey the measures put in place by the UK government to keep the people of Scotland safe. They wanted to show the work being done in cyber security, border control as well as the work being done in collaboration with other countries and unions such as the UN and NATO.

For this I was provided the script by the OSSS to work with but then otherwise I was given creative freedom to interpreted and develop the script into the visuals. The client was particularly interested in conveying the information in an interesting, engaging visual way that would captivate their audience within the first few seconds. They were also interested in seeing unique concepts and ways to display the information. That way they hoped to captivate an audience and engage them right to the end, knowing otherwise the content could be rather dry and difficult to focus on. I made sure the animation was in-line with their branding, and that I was using all the logos correctly. 
Visual direction was an important part of the development of this piece and I spend most of the development time pinning down the look of the piece before I moved into developing the imagery that would be seen on screen. 
To date this animation has been viewed 58.3K times on the OSSS's Facebook page, while the surrounding live action content is pulling in only 1K views on average. That's a significantly larger audience!
​​​​​​​​​​​​​
Client:
Office of the Secretary of State for Scotland
​​​​​​​
Role:
Director, Art Director, Storyboard artist and Editor.
Software:
Adobe Photoshop
Adobe Illustrator
Adobe After Effects
Adobe Premier Pro