Keeping Scotland Safe was a social media campaign run by the Secretary of State for Scotland. We created an animated video to promote policy changes in particular border and cyber security and relations with the UN and NATO.
CLIENT:

Office of the Secretary of State for Scotland
ROLE:
Visual direction, asset creation, storyboarding, animation, editing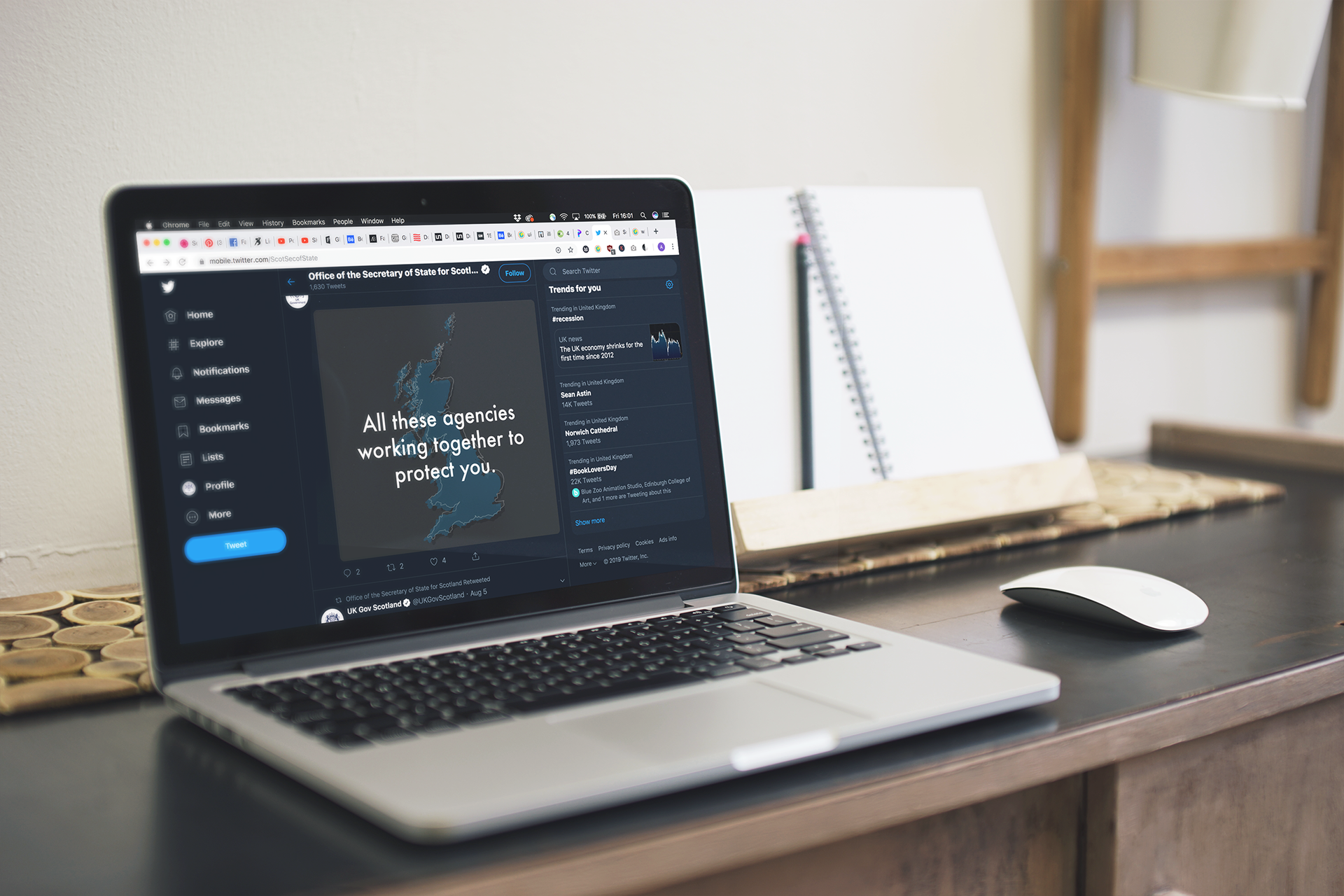 The direction for this film was metaphorical portrayal of policy. In order to strike a balance between the weight of the information being provided and the friendliness of the medium. Animation was chosen for this reason and also to allow for conversations about security without jeopardising it. 
A lot of pre-production time was spent choosing an appropriate quantity of metaphor to use. We looked at several directions before choosing the one beneath as it felt the friendliest.
During production every effort was made to keep the animation on brand, with correct information and to avoid the use of upsetting visuals. Storyboards and animatics were updated regularly before production could begin on the final animation.
The animation was launched on the Facebook page for the OSSS and has been viewed over 58.3K times while the surrounding live action content has an average viewership of only 1K. That's a significantly larger audience!
​​​​​​​​​​​​​